Michéal: aka Keano
Pilot/Tour Leader/General Go To Guy
This fun loving, larger than life gent will have you feeling at home in no time. Locally renowned for his great tales & stories, Michéal's parables are truly unforgettable. Michéal will be the bus driver extraordinaire in Epic Ireland Adventures and adventures are a certainty when Michéal is behind the wheel. Having temporally retired his backpack, Mr. Keane has decided to call home once again to his beloved West of Ireland. From a wee village in rural Galway, Michéal has always had a flair for travelling, meeting people and seeking adrenaline filled adventures. This passion for adventure and travelling has led Michéal to trek from continent to continent, where he has white water rafted, skied and hiked in North America, scuba dive and snorkeled in the Great Barrier Reef, surfed Australia and Indonesia, river boarded, sky dived and bungeed in New Zealand, camped in rural Mozambique, hiked and safari in South Africa, kite surfed in the Red Sea, floated in the Dead Sea, sand boarded in the UAE, rock climbed and wakeboarded in Thailand. Now he likes to drive buses, talk the talk and jump off stuff. Michéal will be in charge of transporting you around from adventure to adventure, informing you of interesting facts and introducing you to some of Ireland's wild and wacky characters
Epic Ireland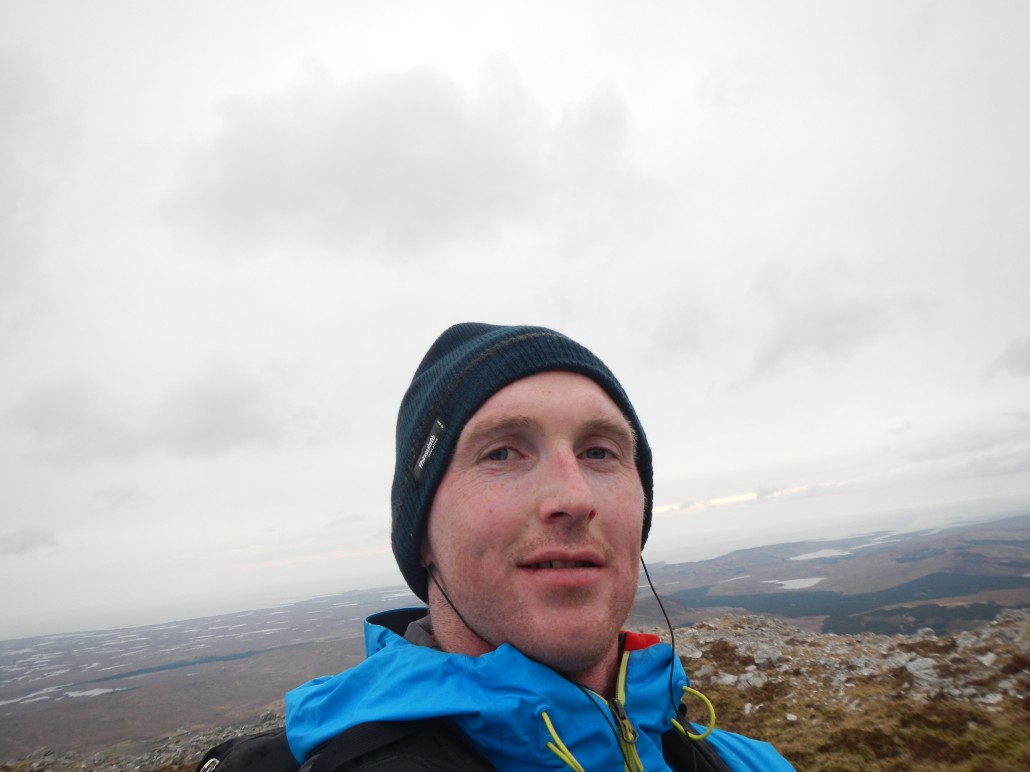 Peter: Mr. Motivator
Everest Conqerer/Tour Leader/Hiking guide
Our Everest conquering man of steel! Peter is an avid mountaineer and has recently returned from successfully climbing Mount Everest, becoming the first Connaught man to do so. He was also involved in the charity campaign coinciding with his climb which raised over €50,000 for suicide prevention. Manaslu (worlds 8th highest), Mont Blanc, Aconcagua are some of the mountains currently on Peter's CV. This man once went for a swim in Co. Clare and 5 hours later he popped up at the shores of Salthill. If Peter was a logo it would have to be Nike, because he just gets shit done. From completing marathons and triathlons, swimming across Galway Bay and climbing the world's biggest mountain is there anything this man can't do. Yes there is, he can't dance, he can't cook but who cares because our Peter is a really nice guy. Join Peter in hiking Connemara's National Park and climbing Ireland's most famous mountain Croagh Patrick (which he climbed 12 times in one day) where he will share tales and tribulations of his successful summits.
Epic Ireland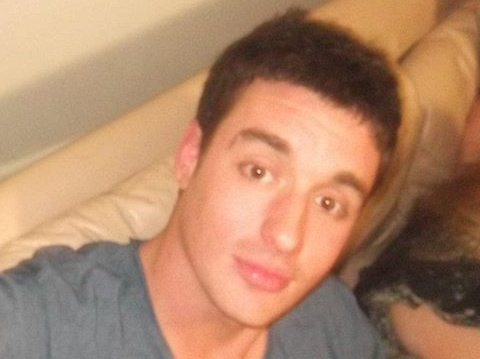 Padraic Keane (PK)
Sales Executive
Padraic is the newest member to our team here @ Epic Ireland. Anybody that has been to Galway in the last 10 years will recognise him from serving you some of Irelands best Guinness in Taffees bar, Shop St.
Padraic is now on the road in the USA promoting Epic Ireland and telling you all how great we are back here in the West of Ireland. Expect to see him soon at a location near you.
Epic Ireland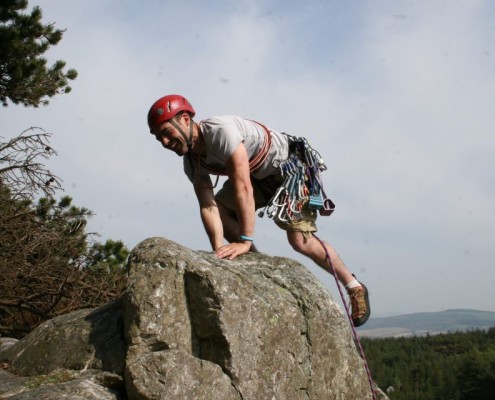 Coasteering Clem 'Climbing Smiling Tank'
Coasteering Guide, Rock Climbing Instructor
A passion for Ireland and the outdoors has lead Clem to a lifetime of exploring Ireland's backyard. Clem also loves the art of travelling and meeting new people so you'll feel right at home in his company. Clem has a gift of turning fears and tears into cheers during his tours and there will be plenty of cheers when you complete your 1st jump into the deep blue Atlantic waters.
After training in Outdoor Education and Adventure Recreation in which he has gained such qualifications as;
The Mountain Leader Award
Single Pitch Climbing Award
Level 2 Kayak Instructor
Level 4 Kayak proficiency
National Powerboat Award
Snorkel Guide
RLSS Beach Lifeguard Certificate
Clem's clear love of the outdoors is infectious – he brings each session alive for everyone in the group.
Epic Ireland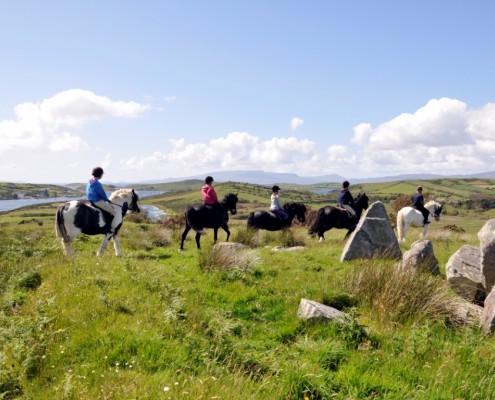 Kelly Family
Horse Whisperers! Family Run Stables
This Kelly family are music to horses ears the way they run their stables and the open green pastures they provide for the ponies to roam and graze on. Liam Kelly who is passionate about his horses and ponies is constantly on the prowl to ensure that his animals are happy and in tip top shape. Kind temperament and dependability are his priorities when it comes to choosing horses for his customers. On arriving at the Stables you will be met and greeted by Kitty Kelly who oversees the day to day activities. She will strive to provide answers to all your queries and ensure that you will have an enjoyable horse-riding experience. Roisin, Helena and Laoise are the three horse loving daughters. They are only too willing to share their expertise and their passion for their horses with customers. Meet Joe, your guide. Joe is forever calm, patient and kind. Rest assured that you will be well looked after as Joe leads you out on your trek or trail.
Epic Ireland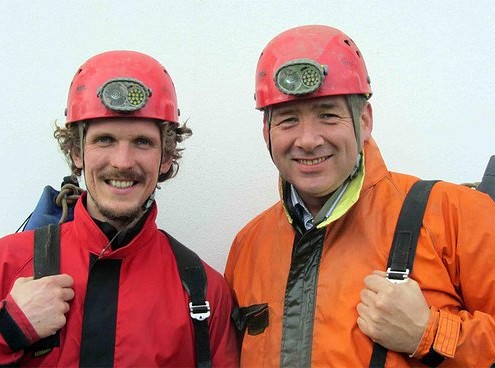 Tim and Terry - These boys have spent more time in caves than Batman!
Potholing/Caving Instructors
Tim has been involved in outdoor activities for many years.Tim led the expedition of Krubera scaling to the bottom of the deepest cave in the world. He has caved, walked and climbed across Europe and South America.Tim has been involved in outdoor activities for many years. He is a core member of ICRO, the Irish cave rescue organisation and has been involved in numerous explorations of new cave systems, as well as exciting archaeological and geological discoveries in Clare.Tim is also a founding member of the Clare Caving Club.
Terry moved from his native Wicklow back in 2001 to pursue his love of caving and the outdoors. He has over 20 years caving experience and has travelled to many parts of Europe on caving expeditions. He is a core team member of the Irish Cave Rescue Organisation, a founding member of the Clare Caving Club and is a former Conservation and Access officer (south) for the Speleological Union of Ireland.Terry is currently studying for a Diploma in Geology and also has a very keen interest in archaeology and has assisted on a couple of archaeological digs in the Burren.
Epic Ireland